Our African Americans D-Day Beaches and Normandy vacation packages are part of our overall Paris and Beyond vacation packages selection.
Let our collection of Normandy vacation packages introduce you to the region in France where America and France have the closest ties, outside of Paris.  Our unique heritage excursions blend the traditional Normandy history and culture with visiting sites where African American WWII soldiers made invaluable contributions on D-Day.
African American D-Day Sites and Normandy Vacation Packages
Prepare for an emotional journey back to the day that changed the world – D-Day.
On June 6, 1944 – known as D-Day – the largest military operation in history began. The Allied Forces of America, Canada and Britain launched an enormous amphibious assault on German positions on the beaches of Normandy. Of the 156,000 Americans who landed on the 50-mile stretch of beach, 2,000 of them were African Americans. Although confined to segregated troops, they played a key role in reclaiming and keeping France's north shore and in liberating Norman villages.
Our exclusive African American D-Day Beaches and Normandy tours tells their long-neglected stories, reveals their ingenious manoeuvers, shows you the memorable sites and materials.
We offer you three scheduled, fully guided African Americans D-Day and Normandy Vacation packages.  Available as is, or fully customizable.
1-DAY         PARIS to AFRICAN AMERICAN D-DAY SITES 
Walk the landing beaches where over 2,000 African Americans landed on 6 June 1944.  Then led by the foremost WWII expert guide, learn and see more details about the African American Barrage Balloon Battalion and the Port Battalions, the Quartermaster and Truck companies, and pay tribute at grave sites.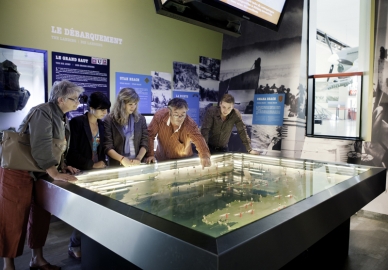 1-Day Itinerary:
Hotel or Train Station pick up and drop off in a private, air-conditioned vehicle and WWII- expert guide who shares with you their indepth knowledge of Normandy
Tour of the 2 beaches where African Americans landed:  Utah Beach to view logistics of the landing including a close up view of a DUKW amphibious vehicle as used by the African American Amphibious Truck Companies. Omaha Beach with more stories about African Americans in the Navy and Coast Guard. As well as other sites where African American soldiers and learn about the Barrage Balloon Battalion and the Red Ball Express.
American Cemetery to see the graves of several African Americans you would never find on your own.
Small group tour (can be customized for a larger group).
World War II historian-guide specialized in African American history.
2 Options:
A – Pick up and return to Paris, 9 hour full day touring in a comfortable, air-conditioned vehicle, lunch. 14 hour excursion total.
B – Your expert guide meets you at the train station in Bayeux, full day touring in a comfortable vehicle, lunch, return to train station.
Price per group:
Option A (private transfer from Paris):  1-3 ppl = 2025 Euros;   4-6 ppl =2118 Euros;   7-8 ppl = 2245 Euros.
Option B (from Bayeux train station) : 1-3 ppl = 1134 E per group;   4- 6 ppl = 1230 Euros;   7-8 ppl = 1348 Euros. Train fare not included.
2-DAY     D-DAY BEACHES AND FOOD TOUR
Whether you drive or take the train from Paris, your journey through the beautiful Norman countryside is a relaxing vista through rolling green hills and orchards that are dotted with apple orchards, serene abbeys, quaint villages of half-timbered houses, majestic cathedrals, and stud farms.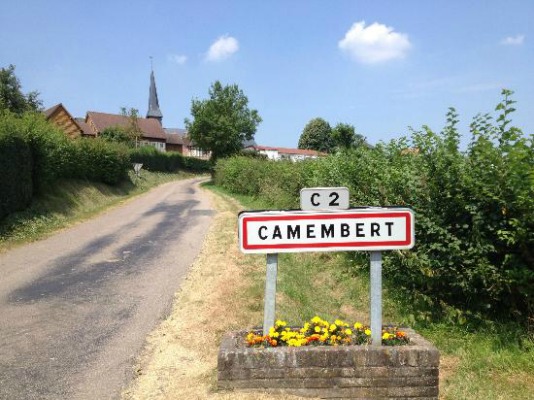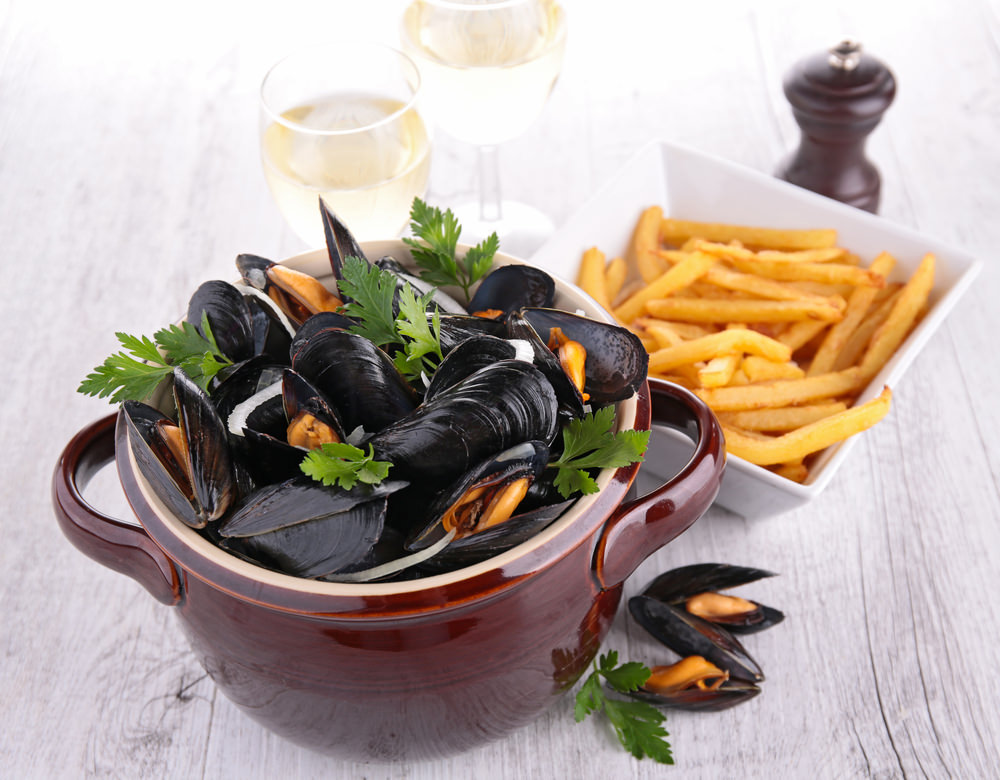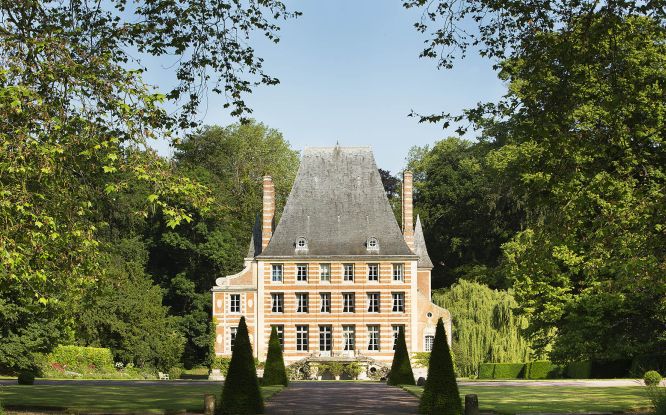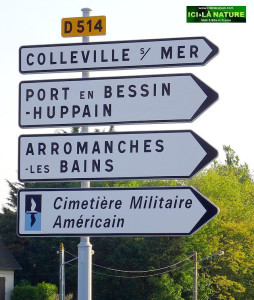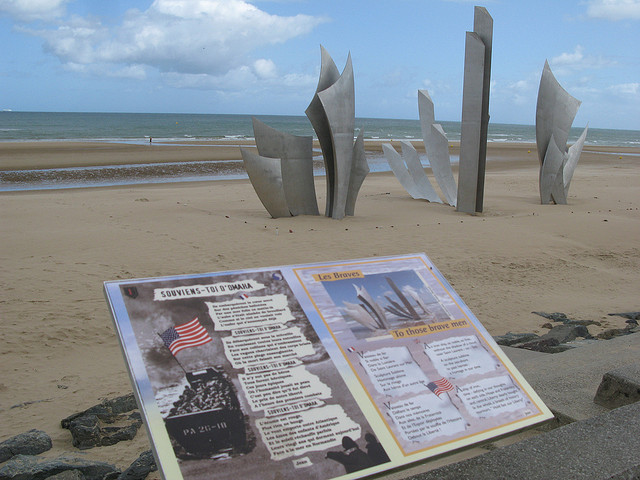 Itinerary
On your first day, pay tribute to the little-known contributions of African American soldiers on the D-Day beaches and in the towns of Normandy.
Overnight in a stately chateau or a homey auberge.
On your second day, food lovers we invite you to take the slow road through the Pays d'Auge area. Taste the country's most famous cheese – Camembert – where it is actually made. Ramble along the Cider Route, stopping at distilleries and mills that reveal how the delicious Calvados brandy and ciders are made.
Includes:
Hotel pick up and drop off in a private vehicle
World War II historian-guide specialized in African American history.
Full day visit to  D-Day beaches, exhibits and cemeteries related to the African American contribution.
Overnight in a lovely chateau or auberge
Walk and drive the Cider Route of the Pays d'Auge region.
Visit makers of camembert, livrot and Pont l'Eveque cheeses.
Enter distilleries and learn the secrets of making the tasty apple-based Calvados drink, discuss and watch the production of many cider and pommereau and other apple products.
Stop and explore the charming port city of Honfleur, stay for a delicious seafood dinner – their speciality is moules mariner (mussels mariner-style)
 Price:  This excursion price will be based on the customized inclusion. Please complete the inquiry form below.
1-DAY        THE MASTERS
Closest to Paris is the Land of African American and French Masters. Come visit sites where author Richard Wright, painters Monet, Van Gogh and the Impressionists all found inspiration in the Norman landscape.
Includes:
About an hour from Paris, begin with a stroll through the arts colony of Moulin d'Andé, where Richard Wright lived at the end of the 1950s. In this 11th century mill and its surrounding bucolic landscape, you will see where he wrote many of his haiku.
Continue a short distance to the Claude Monet Foundation. Monet moved to this village of Giverny in 1888 and created its now famous garden, subject of many of his masterpieces. Large numbers of American admirers followed him and took up residence in the quaint village. Today visit the house and gardens.
Lunch in the village
An optional bike ride by beautiful wheat and sunflower fields to the next town over and back.
Visit to the last home of Vincent Van Gogh.
Expert driver-guide.
Price: Please request price and availability in the form below.
RESERVE NOW
The African American D-Day Beaches and the D-Day Beaches & Food Excursions are scheduled on Tuesdays and Thursdays.
Accessibility: Museums and main sites are accessible by wheelchair but not the interior of bunkers, beach and field terrain can be uneven.
CONTACT US TO RESERVE AND FOR LARGE GROUP RATES BY FILLING OUT THE FORM BELOW

* * *
Interested in a free travel consultation to choose the best itinerary from all of our Normandy Vacation packages? Fill out our form and let's get acquainted.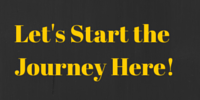 Other Black Paris vacation and tour packages we offer:
P.S. Don't forget to listen to the challenges faced by African-American intellectuals,
artists, military and musicians in early 20th century Paris and the stunning outcomes.