Begin your well-deserved trip with a free travel consultation from a specialist in Black and Traditional Paris and Europe.
Free 15-minute Travel Consultation To Design Your Paris & Beyond Dream Vacation
You speak directly to the director of the company who takes the time to know you, understand your hopes, desires and anxieties about your trip and how you want to spend your time.
No stress, no guesswork, no sifting through countless, impersonal internet sites and brochures. My team at Walking The Spirit Tours and I do the legwork for you. We'll reveal to you the soul of Paris & Beyond so that you experience it, not just see it.
You benefit from my 14 years living the daily life as a Parisian and in Provence, and escorting groups.
Our goal is to always provide you the best and most enriching travel experience. We guarantee exceptional value and expertise in all aspects. We charge a non-refundable travel consultant fee which varies depending on the complexity of your trip.
Please contact us today. Click below to select your most convenient time on our online calender. I look forward to speaking with you!
Start with a free 15 minute phone travel consultation!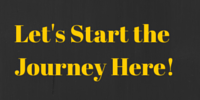 Invite Me to Speak
Create an Event! and invite me to speak at your organization, school or Black History Month event. I have given my lively multimedia presentation on the Myth & Reality Behind the Black American/France Love Affair at institutions such as the Schomburg Museum, University of Pittsburgh, Toronto Public Libraries, Association of African American Museums and others.