4 Things Online Booking Engines Don't Tell You
You're probably thinking – as a travel consultant I must despise online booking engines and would never recommend using one. Not true!  We even have an online booking engine on our Vision Travel website (although it comes with a big difference to the other online booking engines that I'll explain later).
There's a time and place for a quick 1-2 booking transaction. Sometimes all you need is a hotel room for a night and it really doesn't matter where the hotel is, you just need a bed! You can use an online booking engine for that and you probably won't encounter any problems. When it comes to booking your group, family or personal special holiday though, you'll want to stay away from online booking engines.
Read on for 4 Booking Secrets You Need To Know
Here are 4 Booking Secrets You Need To Know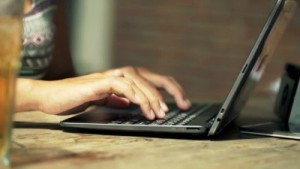 What's Included
They're very good at highlighting the price and making it all about the price. But you'll have to go through a number of links before you can fully see what is and not included in the price, such as transfers. It's difficult to make an 'apples to apples' comparison when you are searching for what's included each time. Some websites won't even tell you which hotel you are booking until you've already paid for it! Talk about gambling with your family or small group vacation!
Where You Are Actually Situated
If I had a dollar for every description that boasts 'close to the Eiffel Tower' or 'short walk to downtown' I'd be well rich. If location, proximity to transportation, neighborhood ambiance and safety are important to you, a booking engine can't advise you on these concerns. Who's going to warn you that your choice of hotel is at the bottom of a hilly street while the shops, restaurants, subway are at the top or that the metro/subway one mere block your hotel will require you walk a mile of windy, underground corridors?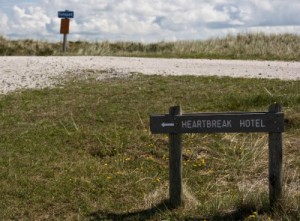 Who You Can Call
It is so easy to find a phone number when you want to make a booking but if you have a problem or even just a question about the destination you are visiting, you have to hunt for that phone number. Even when you find a phone number to call, online booking engines have a notorious reputation for bad customer service and it's not surprising when they don't know anything about you and see you as just a confirmation number.
I mentioned earlier our online booking engine and I want to explain our big difference. When you book on Vision Travel website, which can sometimes happen usually due to logistical reasons because we much prefer booking your family, group and personal vacation ourselves, we still get to take care of your reservation. It's as if you still booked with us and I can monitor your reservation and I will still be your point of contact for everything.
You Won't Get The Best Room
When you arrive at your hotel, they know exactly how you booked that room. Hotels give the better rooms to their loyal patrons i.e. to the people in their loyalty program, those who booked directly with the hotel and those who book with a travel consultant who has a relationship with the hotel or chain. When you book online, you get what's left. The hotels do this because they know you booked the room on price and not because you really wanted to stay at their hotel and you don't have any loyalty to them.
Now that you are aware of what the online booking engines don't tell you, you can make an informed decision to use them for your one-night hotels or any other extremely simple travel segment that you don't need any expert advice on.
For all of your other travel needs, stick to working with an expert who gets to know you personally as opposed to a website who sees you as just a number. Someone who can elevate your hotel stay from simply a place to park your bags and rest your tired body, to one that warmly welcomes and offers thoughtful amenities, upgrades and attention that sets the perfect tone for your vacation.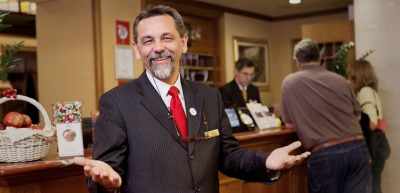 Ready to perfect your vacation with accommodations that suit you perfectly?  Complete our Let's Get Acquainted form and we'll look forward to talking to you!
Walking The Spirit Tours/Vision Travel is a member of Virtuoso, the most prestigious and established travel network in the world. We love to use our insider connections to get our clients upgrades and outstanding amenities.
Save
Save
Save
Save
Save
Save
Save
Save
Save